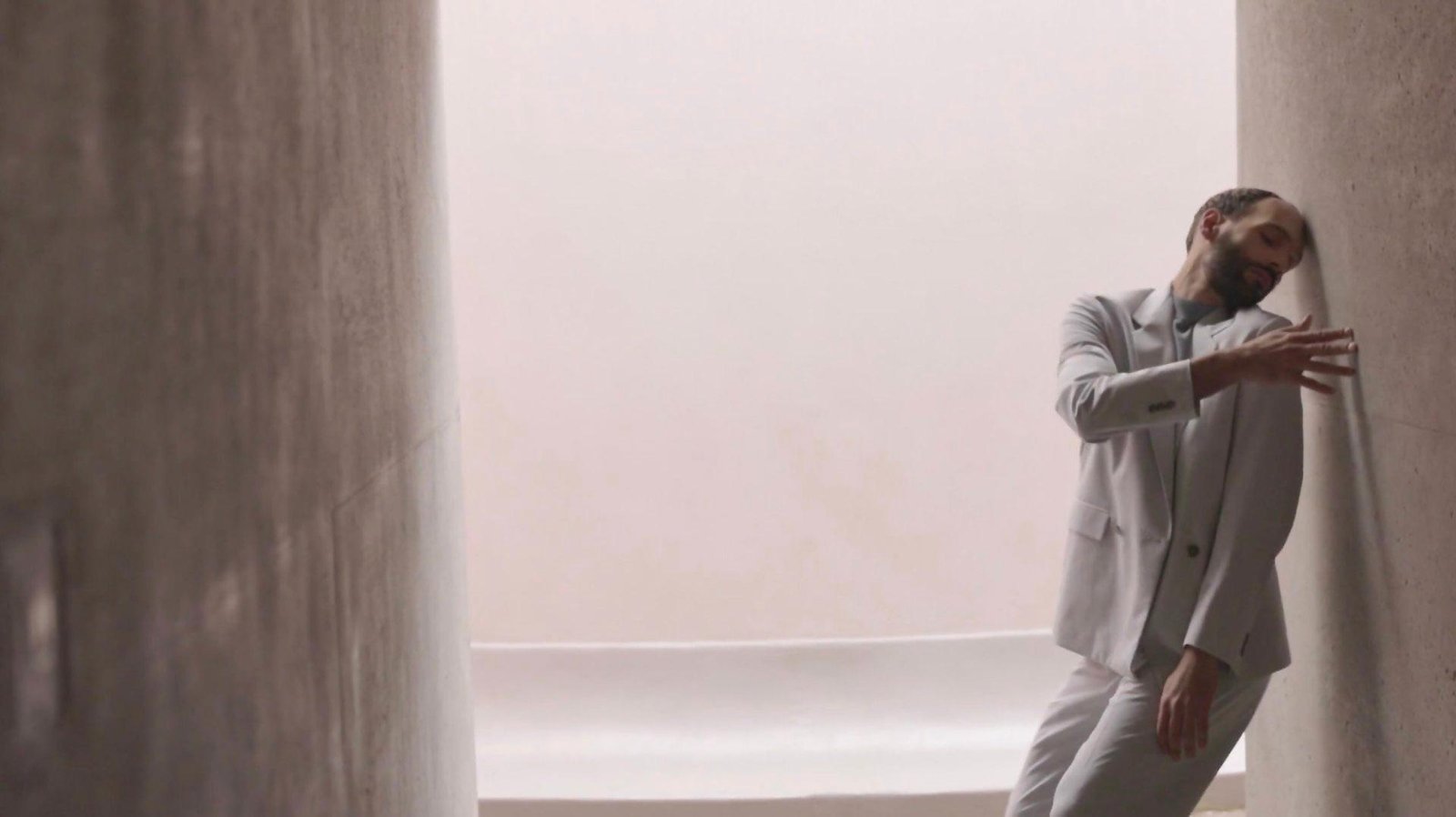 We examine our conditioned layers of facade, created over time between our inner instincts and our outer way of moving through the world. We struggle with unzipping precisely what we feel, what we think or imagine. Our mental game of hop-scotch from past to the conditioned present suffocates our truest expression. Jumping from square to square, we can relearn how to play, how to honor that young spirit and reveal more of our inner instincts & emotions. A deep desire to return to the imaginative soul we were born to be inspires a new and colorful transparency as we age.
The dance film medium offers opportunity to reimagine spaces and cross-pollinate between artistic mediums of sculpture, dance & film. With permission granted by internationally renowned artist, James Turrell, we were honored to film within his sculpture, 'Three Gems', in San Francisco at the de Young Museum. His work explores the way that light and space impact the eye, body, and mind with the force of spiritual awakening. Our character's journey through his childhood memories, juxtaposed with the monotony of middle-age unfold beautifully within the concrete vessel of Turrell's 'Skyspace'.
Director Biography – Lindsay Clipner
Lindsay Clipner comes from a vibrant background in media arts and dance. She has been a director, creative producer & photographer. She captures and creates for stunning dancers from Ailey, Parsons, SFDanceworks, Owen Cox Dance Group, Boston Ballet School, Julliard, among others. Her dance film work has been shown internationally and she has filmed at the de Young Museum in San Francisco.
With a background in fashion & commercial production, she has travelled internationally with Patrick Demarchelier for many brands & publications and was cast alongside Demarchelier in the Miramax SATC film. She served as film production coordinator with director Stephane Sednaoui (videos REM, Bjork, U2) in New York where she choreographed and performed for Vogue Italia. She has been a part of productions for Vogue, Glamour, Vanity Fair, BCBG, ETRO, RH, Google, GAP, Banana Republic, Kodak, Esquire, Target, Cover Girl, among others — as well with figures like Bono, Sara Jessica Parker, Susan Sarandon, Steven Colbert, Ailey dancers and other colorful artists. She has co-produced for Turner Broadcast with Reggie Watts and performed with his multi-disciplinary shows in Brooklyn. She produced for Sandbox Studio / Creative Drive in San Francisco and currently for GYPSY Creative.
Lindsay was a ballet & modern dance major at Grand Valley State University in Michigan. She's been fortunate to perform works by Jimmy Orrante, William Gordon, Sean France, Lisa Catrett-Belrose, Linda Graham, Melanie Brossiet, Kraig 'Bopi' Patterson, among other gifted choreographers. She studied at the Merce Cunningham Institute, ADF at Duke University, SEAD Experimental Dance in Salzburg, Austria, and all over New York. She studied with incredible mentors such as Geri Houlihan, Nicholas Leichter, Earl Moseley, Milton Myers, Kenny Larson and Twyla Tharp. She has taught at Marin School of the Arts & RoCo Dance in the SF Bay Area.
She launched RISE ARTS Academy, offering podcasting, dance, theatre, comedy & cirque arts programming for kids with teaching artists from Cirque du Soleil, HBO, Ailey and other vibrant platforms.
She served as Executive Director for SFDanceworks, creating vibrant programming and facilitating premieres of choreographic works by Yin Yue, Edward Clug, Babatunji Johnson, Dani Rowe, Laura O'Malley and Martha Graham in the Bay Area.
Lindsay is the Founder and Artistic Director of RISE ARTS. As a cultural producer, she has created programming in partnership with The Merce Cunningham Trust and is currently presenting 'In Conversation with Merce' in Kansas City and San Francisco.
| country | United States |
| --- | --- |
| runtime | 03:00 |
CREDITS
Director

Lindsay Clipner

Directors of Photography

Tom Kubik,
Margo Moritz

Writer

Katerina Beckman

Producer

Lindsay Clipner

Production Coordinator

Katerina Eng Beckman

Key Cast

Jaime Castilla Garcia

Choreographer

Katerina Eng Beckman

Composer

Lucy McKnight

Classical Guitarist

Henry

Editor

Lindsay Clipner

Stylist

Jaimelynn Duggan

BTS Photography

Reneff-Olsen Productions