4th ANNUAL WILDDOGS INTERNATIONAL SCREENDANCE FESTIVAL
We are excited to announce a call for entries for the fourth annual WildDogs International Screendance Festival.
W&M Dance Projects proudly presents WildDogs, a hybrid festival of international screendance works, presented virtually (online) and live, in-theatre in Calgary, Alberta, Canada on September 15th through 16th, 2023. We invite dance, movement, image, and video artists to submit their dance films until May 10th, 2023.
WildDogs calls upon artists of all levels, ages, and genres to apply and encourages the representation of all movement forms from across the globe. WildDogs pays screening fees to all selected filmmakers.

WildDogs is committed to dance on film as an independent art form. Screendance expands the possibilities of movement expression through a collaboration between two niche artistic mediums. WildDogs builds an audience for new and established screendance artists and encourages dialogue within the international Screendance community.

WildDogs' Artistic/Executive Directors are Melissa Monteros and Wojciech Mochniej, W&M's original co-founders and dance-filmmakers themselves.

All applicants must apply on www.filmfreeway.com/wilddogs by May 10th, 2023.
Please read Rules & Terms below.
Primary Categories – Short, Feature, Documentary, Student:
Selected applicants will receive a screening fee and honourable mention from WildDogs. The top three films of the festival will receive a cash award from our international jury.
60 Seconds of Glory Category
This category will be awarded by the WildDogs Team.
The Artistic Director's Prize: $100 CASH and 2 free passes to all events of the Wilddogs International Screendance Festival 2023 (where their work will be featured)
The Wolfpack's Prize: 2 free passes to all events of the Wilddogs International Screendance Festival 2023 (where their work will be featured), and a special order T-shirt of the new, original Wilddogs Design
Official Selections: Presented at the festival and a special online screening
The artist must be authorized to submit this film to WildDogs International Screendance Festival for consideration and must have read and agreed to all entry requirements.  Entrant must be responsible to make the decision to enter this material and guarantee that the presentation will not violate or infringe upon any rights whatsoever (including copyright, trademark, musical or contract right) of any person or entity. Entrant confirms required legal authority to submit the entry into the Festival and to use all music, images, and content in the entry.

All rights and permissions for any materials contained within the said entry have been granted and the entrant holds harmless WildDogs International Screendance Festival and W&M Dance Projects of Calgary from any or all disputes or claims that may arise from these rights and permissions granted.


WildDogs welcomes submissions from filmmakers working in all disciplines within the dance film genre, including narrative, experimental, animation and documentary. We encourage the submission of films which uniquely interpret the relationship between dance and film.


Submitted films in the Screendance Short category can be from 1 to 21 minutes in length.


Submitted films in the Feature length category should be over 21m and up to 60 minutes.


Submitted films in the Student Films category are between 1 and 21 minutes.


Films cannot be streamed on the internet or an open source for 30 days before the festival opening and 30 days after the festival. Festival screenings are an exception.


WildDogs only accepts submissions through Vimeo, YouTube or an online link that is NOT visible to the public. A secure password protected link may be used. All video links must be downloadable upon acceptance into WildDogs 2023.


Applicants must include a short written synopsis of the film, a short biography of the artist(s) or company, and an artistic statement via FilmFreeway. The applicant should provide WildDogs with press materials (images, trailers, bio, etc.) as stated in the release section. All images must include a photographers credit; due to copyrights we will not be able to use your images without a credit.


Student applicants must submit a valid student ID or proof of enrolment at the time the film was made with their submission.


For live screening, the applicant must provide a HD digital file, which is a minimum of 1920×1080, or a DCP.


Applicants must adhere to the release statement and ensure all copyright and all other legal rights are obtained as well as clearance from any and all actual or potential Third Party Claims.


Once submitted, a film cannot be withdrawn without special exception, and the application fee may not be refunded.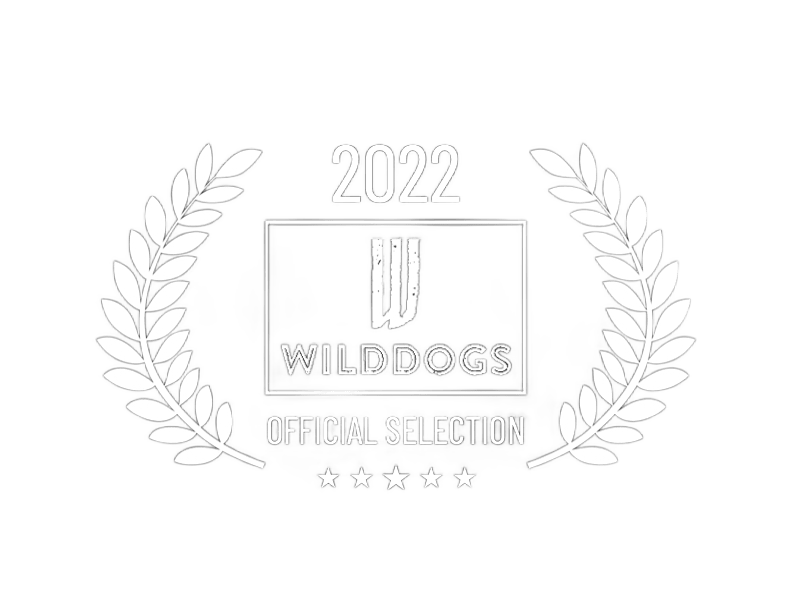 Curious about what last year's festival looked like?  Take a look at last year's program guide!