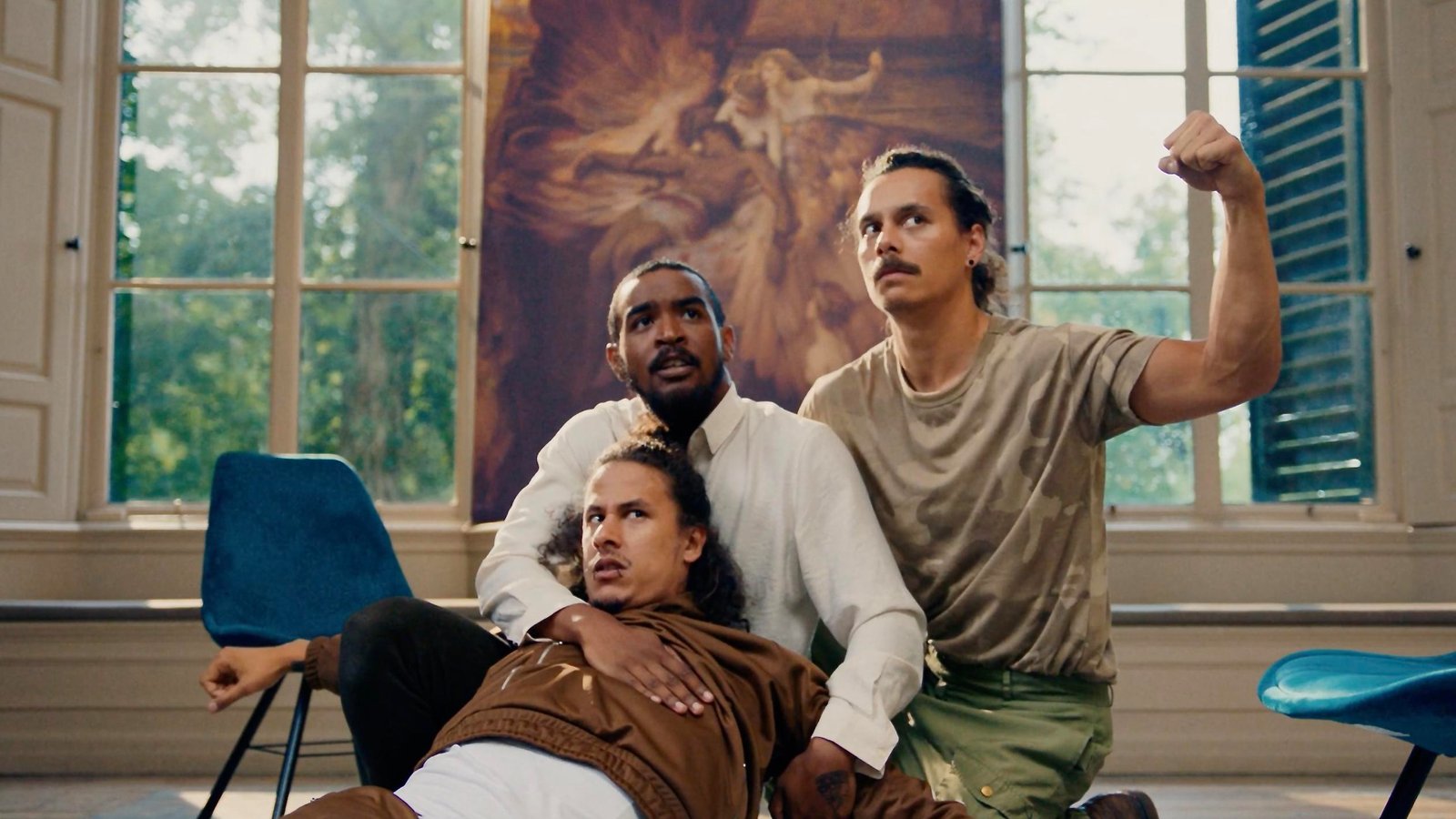 Patrick is angry and he wants to break everything around him. When attending a forced anger-management course he meets other enraged people from different backgrounds. An experimental therapist tries to force their brutal energy out through dance. Can Patrick find a way to direct his violent energy towards something that is valuable for him, or even worthwhile for others?
Director Biography – Thomas Bos
Thomas Bos (1988) is interested in movement, humor and authenticity. Agnes de Mille once said: 'The truest expression of a people is in its dance and in its music. Bodies never lie.' Words are often used to hide stuff, film can be used to show it. Thomas obtained his bachelor's degree in Digital Video Design which he uses to make videodesigns for museums, on stage -dance performances and online teasers. This work has been performed and shown (among other places) at Centraal Museum Utrecht, Eye Filmmuseum Amsterdam, Lowlands Festival, Sziget Festival (Hungary), Lunga Festival (Iceland), Artscape (South Africa), Indonesia and Freetown (Sierra Leone). He started (break)dancing at age 12. During his studies he did an internship for multimedia artist Oliver Laric in Berlin. Before, during and after his studies Thomas has been performing on stage. Most notably for 155 (onefivefive), Dox, MAAS and de Dansers. Thomas is currently making autonomous videowork as tommie and is a dancer and artistic director at the dancecollective 155 (onefivefive) alongside his brother Erik.
Filmography:
*Gat [Hole] 2020, short.
* LEER [Leather] 2019, short.
| country | Netherlands |
| --- | --- |
| runtime | 13:00 |
CREDITS
Director

Thomas Bos

Writer

Thomas Bos

Choreographer

Erik Bos

Producer

Sanne Cousijn

Creative Producer

Camiel Zwart

Performers

Deion "Crow" Holwijn
Denzel Dean van Russel
Rein Luuring
Sarah Moeremans
Isis Adriaens
Ab Ketelaar
Cokkie Bos
Erik Bos
Mariëtte van Hoeve


Editor

Joël Hielckert

Director of Photography

Reinout Steenhuizen

Sound Design + Sound Recordist

Sam van Eenbergen

Art Director

Barbara Kusmirak

First AD

Frieder Wallis

Costume Designer

Elsemarijn Bruys

Hair & Makeup

Remy Stefan

Composers

Tom Luuring,
Joost Maaskant

First AC

Tom Duiker

Production Managers

Marjolein Saelman,
Vivianne Werkhoven

Gaffer

Koen van Bergen

Best Boy

Yoshua Thomassen

Grading

Qianwei Tong

Visual Effects

Ivan Hidayat

Second ACs

Thomas van Kalmthout,
Iris Wagemaker

On Set Dresser

Elsemieke van der Heijden

Production Intern

Nicole Cruickshank

Set Photographers

Lisa Diederik,
Tom Eysink Smeets

Healthy & Safety Officers

Chris Bolt,
Menno Köhler