Hans van Manen - Just Dance the Steps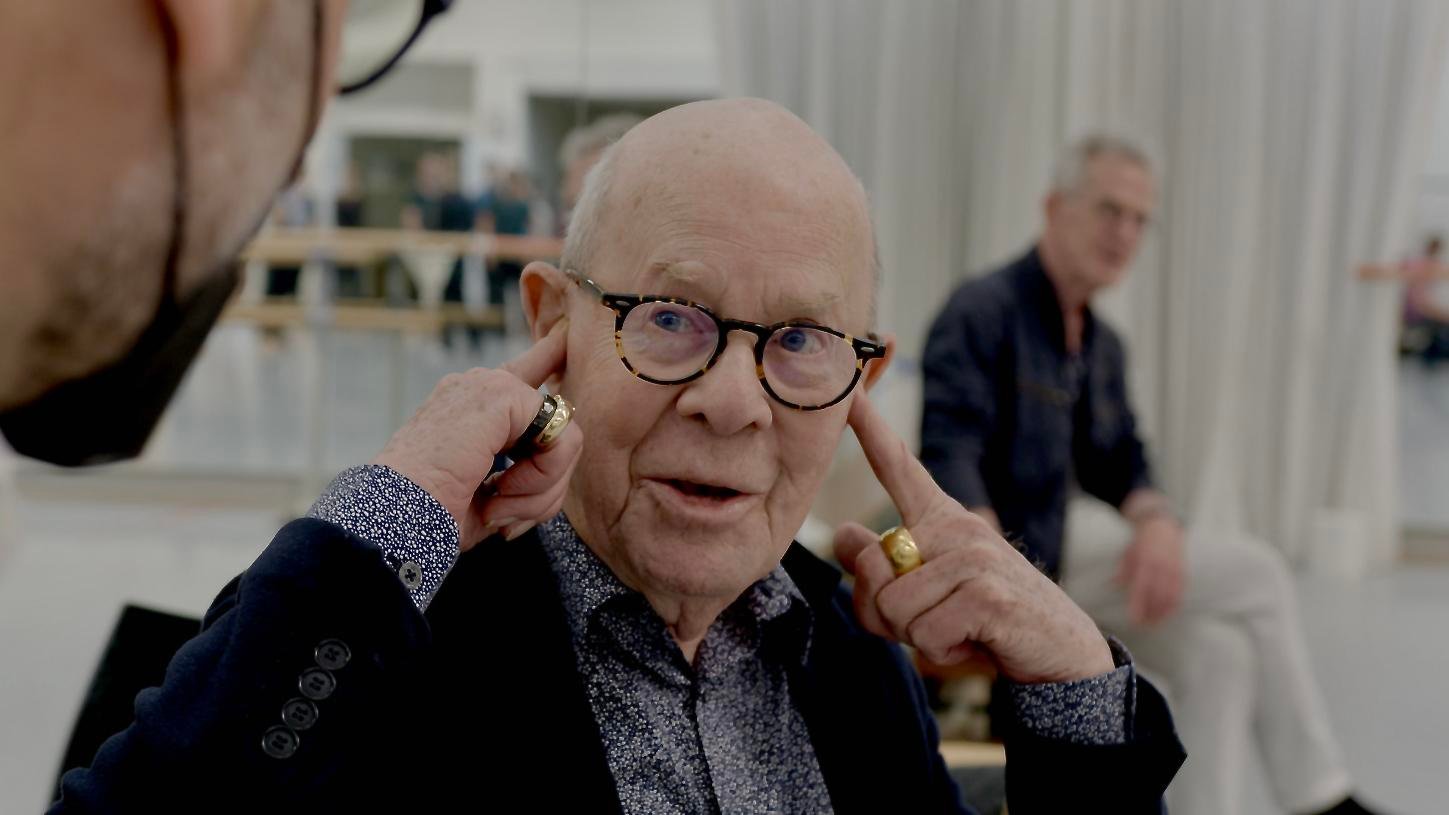 Hans van Manen – Just dance the steps is an intimate and visual portrait about Dutch Master choreographer Hans van Manen, who turned 90 years last summer. Being this age, he still feels healthy enough to bring his oeuvre of more than 150 ballets on stage worldwide. He can't act out the steps like he did 50 years ago, but the dancers only need a little glimpse. His admirable feeling for rhythm will do the rest.
We see this still passionate choreographer as he works with the young dancers in the last stage of the rehearsals. We look through his eyes as he makes the final adjustments before his ballets are performed on stage. What makes his work so unique? Not only do we see him in the rehearsal studios, we also get a closer look in his personal life as he decides to move to a new apartment.
Director Biography – Willem Aerts
Willem Aerts studied at the Academy of Visual Arts in Maastricht (audio-visual design) and at the Dutch Film and Television Academy in Amsterdam, where he graduated in 2001 in directing. After his studies he was a performer in the theater for two seasons in the performances Forgotten Faces and Future Lives and Body. (Amsterdam City Theater – La MAMA ETC New York, U.S.A.)
After this theater adventure he started directing documentaries, music videos and art films. He won a number of international prizes for the short documentary Looking for Curtis. He also works as an editor for the art films of Melanie Bonajo, Dutch entry for the Venice Biennale 2022. The documentary Hans van Manen – Just dance the steps is his third feature-length documentary. He currently works as a documentary director, editor and film teacher.
| country | Netherlands |
| --- | --- |
| runtime | 52:37 |
CREDITS
Director

Willem Aerts

Producers

Monique Busman,
Indy Kisoen

Key Cast

Hans van Manen,
Rachel Beaujean