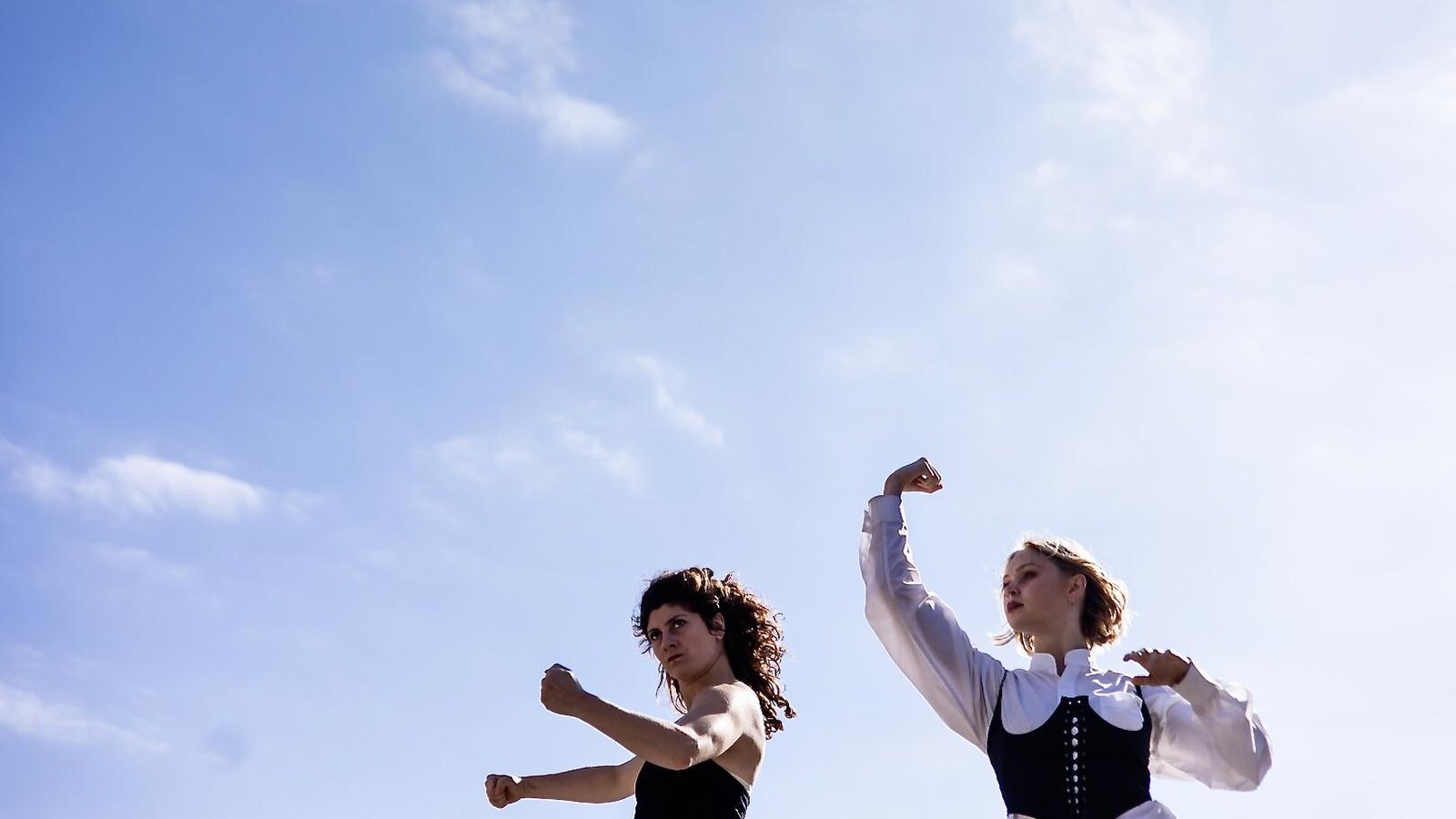 A product of France and Germany's International Screendance Production Residency initiative, Karen Pearlman's 'Impossible Image' remixes the anarchy and gender play of women of the 1920s, with the fury, irony, and sly humour of dancing women in the 2020s. Cutting together contemporary action and archival footage creates a montage of rage, hilarity and feminist protest echoing across 100 years. Inspired by the vibrant energy of the silent film era comediennes, and their rampaging disregard for order and expectations, this project combines archival footage and contemporary dance sequences to draw parallels between subversive forms of protest from our great-grandmothers to ourselves. The past and the present coming together to challenge gender performance and shake down the patriarchy, while dancing in the streets.
Director Biography – Karen Pearlman
Karen Pearlman's trilogy of short films about historical women editors (2016, 2018 & 2020) have won 33 highly competitive national and international awards from peak industry bodies and film festivals, including 3 for best editing, 3 for best directing and 6 for best documentary. Her 2020 film, 'I want to make a film about women', was longlisted for an Oscar and shortlisted for an Australian Academy Award. The special jury prize citation from the Sebastopol Documentary Film Festival reads: "a film of innovative brilliance, celebrating the inexhaustible, essential tenacity of suppressed artists everywhere". Karen is the author of the widely used textbook on editing, 'Cutting Rhythms' (Focal Press) now in its 2nd edition and with translations into Chinese, Korean, Arabic and Turkish. Her work has reached audiences of over one million people through collaboratively made research communication videos on YouTube called 'The Science of Editing'. Karen is a director, with Richard James Allen, of The Physical TV Company, whose dance film, documentary and drama works have been broadcast on ABC and SBS-TV, screened at between 300 and 400 national and international film festivals on six continents, garnering more than 100 awards or nominations, and added to the collections of 10 major film archives around the world.
| country | Australia |
| --- | --- |
| runtime | 08:00 |
CREDITS
| Director + writer | Karen Pearlman |
| --- | --- |
| Producer | Richard James Allen |
| Key Cast | Violette Ayad |