Les mots d'amour
(Words of Love)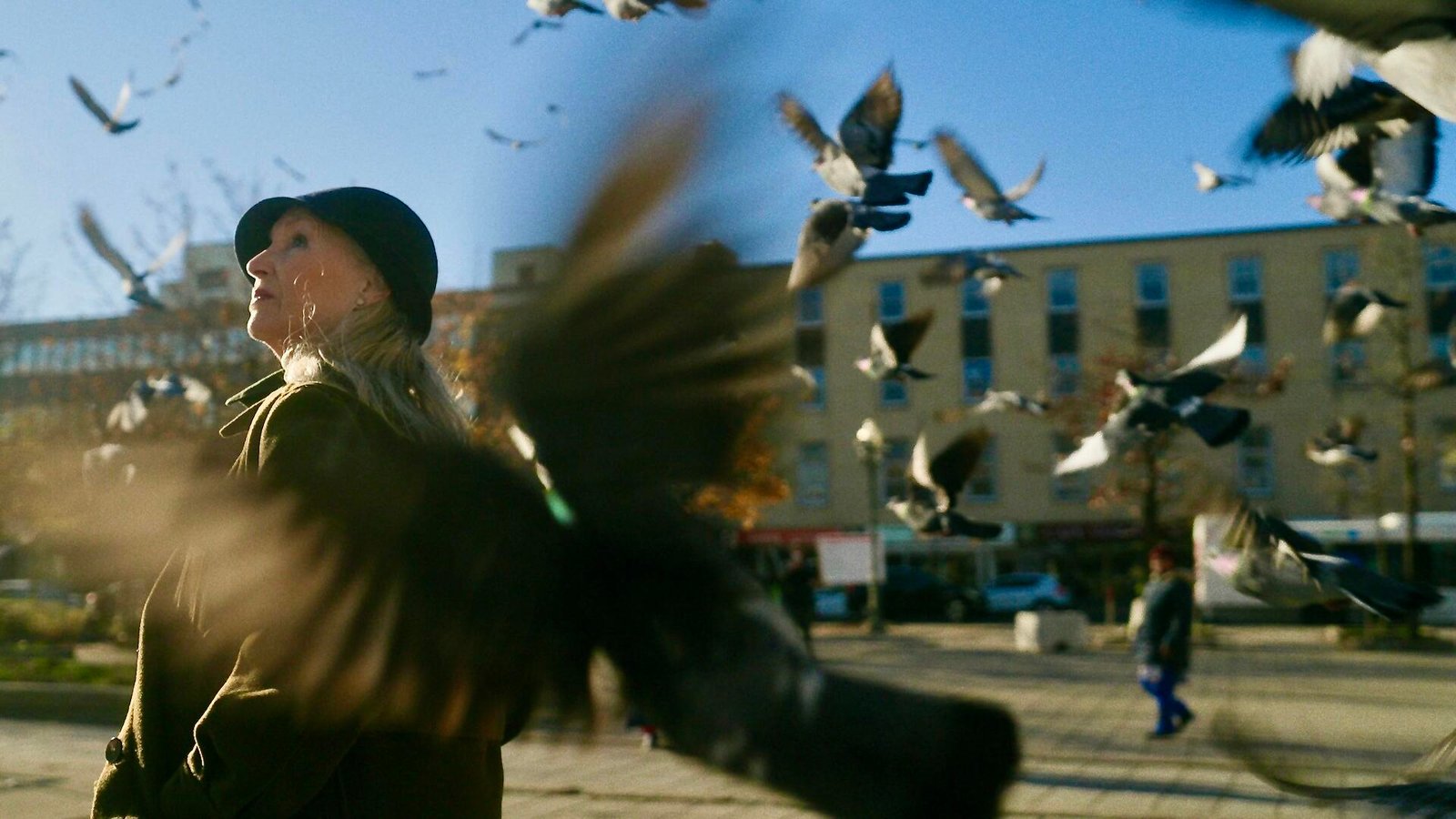 "Les mots d'amour" is a short poetic dance film (or classical music short) portraying an elderly woman who is trapped in solitude. Alone in a world without human connections, she finds refuge in the mysterious companionship of her feathered neighbours—the pigeons. Her desperate longing for love transforms into an obsession, blurring the line between reality and illusion.
Director Biography – Laetitia Demessence
Laetitia Demessence is a Franco-Spanish director and screenwriter who grew up in Spain, Indonesia and Chile before emigrating to Quebec to study film at the Université de Montréal.
After her studies, she explored directing through various short film projects, music videos and dance films.
In 2021, her short film "Le vol des chenilles" was presented at the THESS International Short Film Festival, Cinema on the Bayou Film Festival and Rendez-vous Québec cinéma. Following this project, she obtained support from the Canada Council for the Arts to finance her most recent short film, "La grande chasse".
Laetitia is also writing her first feature film, "Chemins de terre", for which she received support from Telefilm Canada. She is continuing to develop this project at Inis as part of the Écriture 2021-2022 programme, where she is the recipient of the Louise Spickler Excellence Scholarship.
| country | Canada |
| --- | --- |
| runtime | 05:30 |
CREDITS
Director + Writer

Laetitia Demessence

performers

Louise Bédard
Isabel Cruz
Raphaëlle Sealhunter
Christopher Laplante
James Viveiros

Choreography

Diana León

Director + Writer

Laetitia Demessence

Artistic Direction

Camila Castillo

Lighting Director

Amine Sahed

Sound Design

Benoit Dame

Composer

Lionel Daunais

Lyricist

Eloi de Grandmont

Musicians

Jacqueline Woodley (voice)
Marc Bourdeau (piano)

Sound Recording + Editing

Philippe Bouvrette
Haruka Nagata

Film Editing

Laetitia Demessence

Colour Grading

Yann-Manuel Hernandez

Producers

Laetitia Demessence
Marc Bourdeau