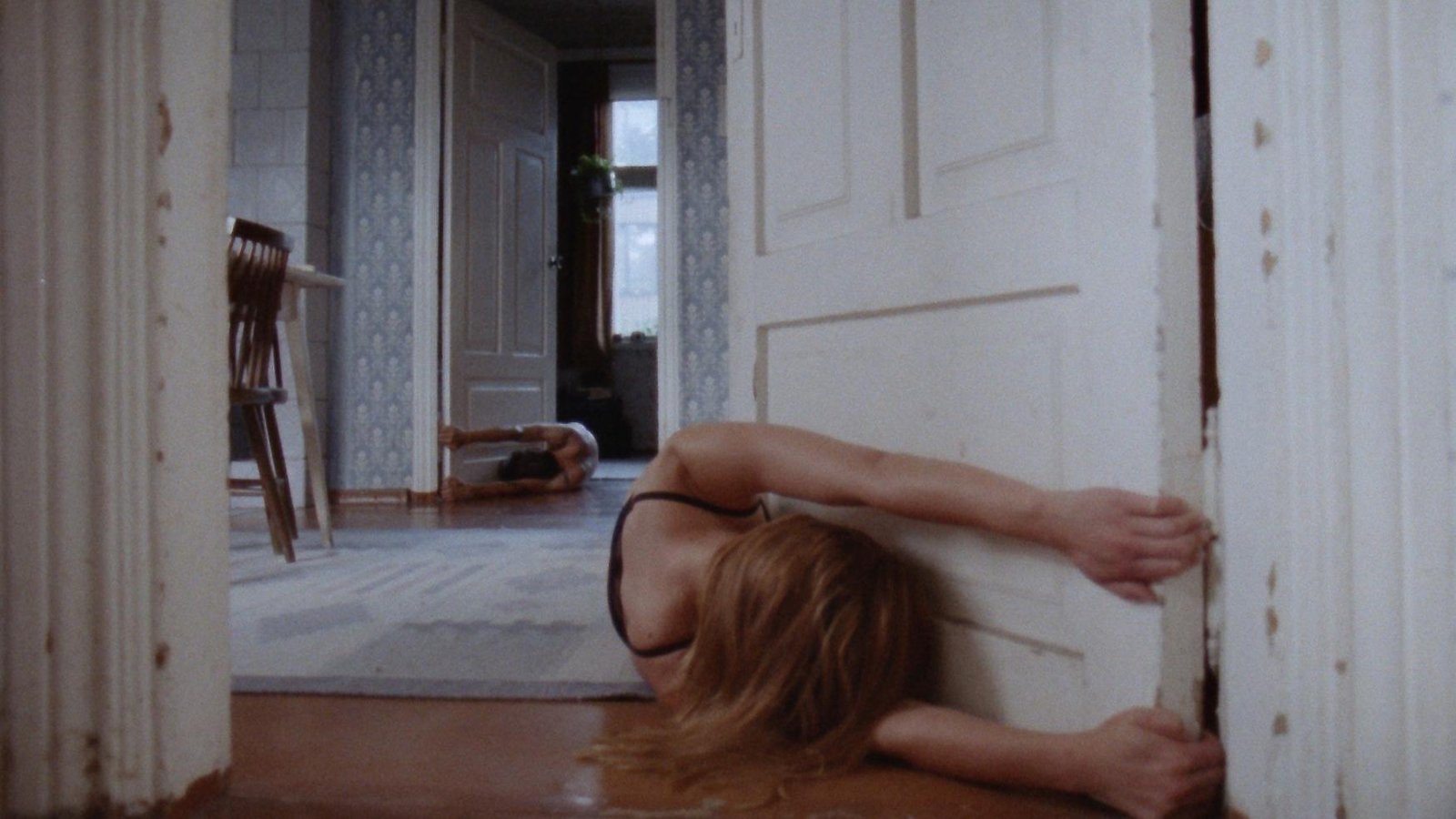 There is a couple. Two bodies. Two beings. 1+1. Sometimes it feels like only one. This film piece wants to explore aspects of a relationship through movement, through the bodies of the performers. The unfathomable distance between two people. Broke but never broken.
Director Biography – Carlos E. Lesmes
Carlos E. Lesmes (1987) is a Colombian film director currently living and working in Estonia. Graduated as a Filmmaker from Universidad Nacional de Colombia in 2010, and from the MA in Baltic Film and Arts School in 2014, Carlos has been an active member of the Estonian film community, being part of different feature films and developing his own films. Carlos is currently pursuing a PHD degree at TLU and developing several feature projects. Carlos is interested in memory, film and particle physics, but mostly in how all of this can be tied to try and tell stories about the experience of being a human.
Director Statement
Things repeat. Events, time and damage.
For some time the idea of presenting a space of memory was in my head, but it wasn't until last year when things got together. Called it a virus, a pandemic relationship, sometimes even love.
The kind of love that hurts and damages. I got involved with someone and in that relationship we eroded the other. We pushed and pulled until we had nothing left.
This piece was born out of collisions. The curiosity to do something less narrative and to search inside a personal experience. This is a bodily expression of a moment. An attempt to understand and feel again.
Things repeat.
| country | Estonia |
| --- | --- |
| runtime | 07:40 |
CREDITS
Director + writer

Carlos E. Lesmes

Producers

Carlos E. Lesmes,
Alis Mäesalu

Key Cast

Rea Lest,
Carlos E. Lesmes

Cinematography

Alis Mäesalu

Production Design

Kamilla Kase

Choreography

Arolin Raudva

Sound Design

Tarun Madupu