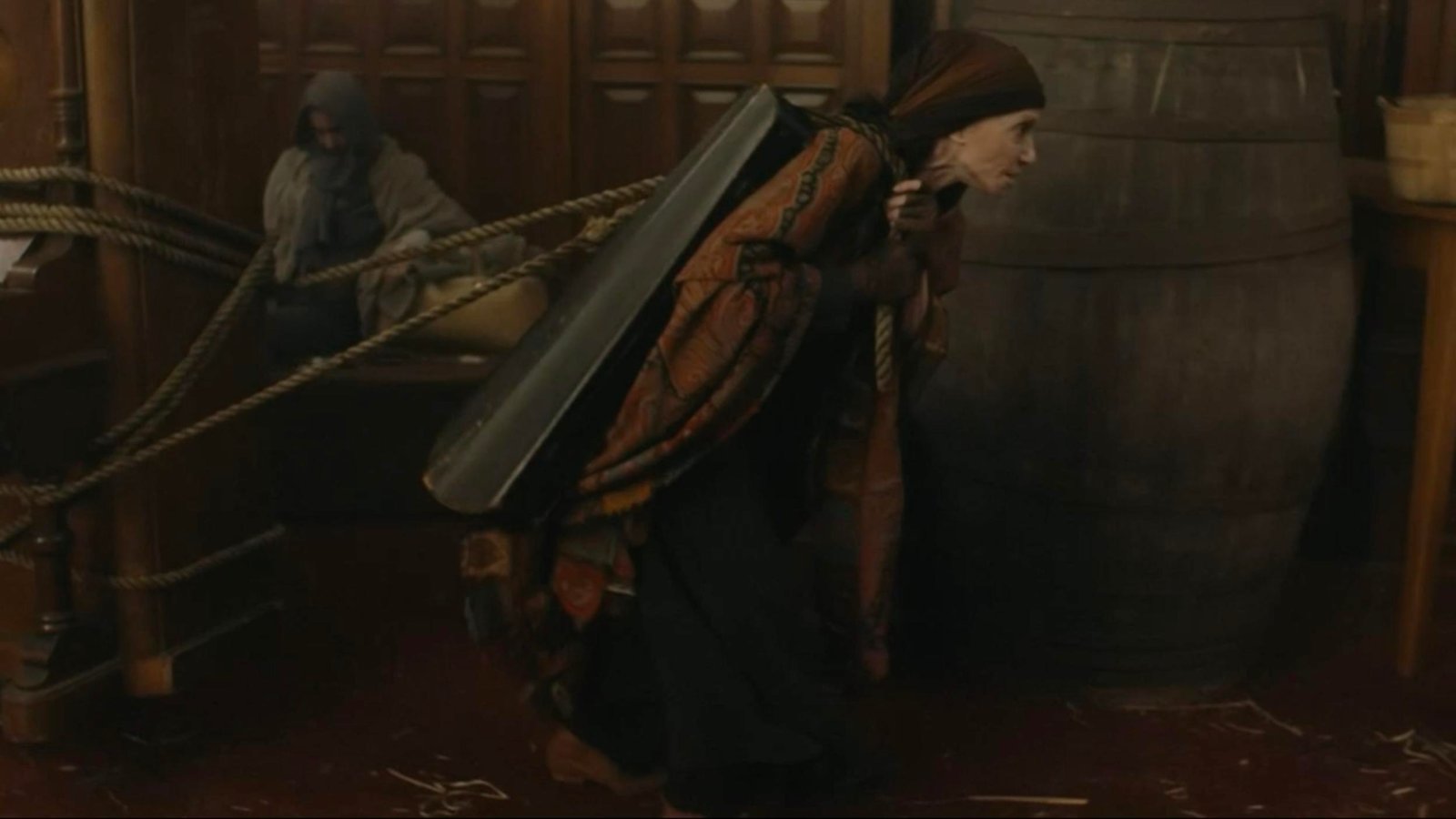 Scored by Time is about a displaced older woman who struggles to maintain her mental acuity amidst the cruelty of the social order in 19th century Europe. Succumbing to a violent attack and near death we realize she is not only a victim of persecution but has carried an additional burden: the life long grief of losing a young child.
Director Biography – Nicola Hawkins
Nicola Hawkins began her professional career as a stage director and choreographer when she moved to Boston, USA, from her native England and founded the Nicola Hawkins Dance Company (1993-2005). The award winning critically acclaimed company was known for its visually striking productions, drawing large audiences in Boston, New England and New York City.  The Boston Herald noted: "There isn't anything that Nicola Hawkins does demurely…the work is the evidence of Hawkins' staggering ability to generate fresh and atypical dances…all of them accompanied by live musicians". The Boston Globe noted: "Over the years, she has amassed an impressive repertoire of works that are musically sophisticated and theatrically alluring."
As the company's sole choreographer and costume/set designer Nicola became known for her eclectic range of projects. She directed and choreographed a dance opera composed by Elena Ruehr for the Boston Modern Orchestra Project, choreographed for a Gamelan Orchestra at MIT led by Evan Ziporyn, and her company members were guest artists of Bobby McFerrin at Boston's Symphony Hall. Nicola was presented by many arts and educational institutions such as Bank of Boston Celebrity Series, Harvard University, MIT, and the Peabody Essex Museum. Nicola Hawkins Dance Company was granted many commissions and awards including those from the LEF Foundation, CrashARTS, and Dance Umbrella Boston. 
In 2006, Nicola emigrated to Newfoundland, Canada, and immersed herself in her visual art practice. In 2011, she had a one woman show at the Provincial Gallery of Art and two others at the Provincial Craft Council Gallery. Most recently she returned to directing and choreographing for both stage and film. In 2019, she choreographed and directed the dance film, On Hold  featuring  father and daughter John and Louise Moyse.  In 2020, she premiered Cross the Line, a staged choreographic work for five dancers set to Bach's Sonata no. 1 in B minor, BWV 1014, performed live by Duo Concertante. She further collaborated with Duo Concertante on Ecology of Being, to create a series of short films featuring five newly commissioned musical works performed by the duo. In 2021, again collaborating with Duo Concertante, Nicola directed Duo Concertante's Solace : four videos exploring themes of reconciliation, peace, understanding, and communion through the music of Dawn Avery, Alice Ho, Jessie Montgomery and Cesar Franck.
Director Statement
Scored by time was made in St. John's, Newfoundland, Canada an hour's drive from my home. The film is virtually an all Newfoundland production. Scored by time is a narrative that throws light on the trauma of the many displaced people that have migrated and migrate still across the globe. At the time Brahms wrote his sonata, the film's score, wars were raging across Europe terrifying people by the tens of thousands from their homes. The focus of my story is an older woman desperate to find refuge from both the cruelty of the social order and her personal demons.
With dexterous handling of the camera and a sharp eye, Director of Photography, Duncan De Young, captures three of Canada's finest stage performers. The story was conceived with Evelyn Hart in the starring role. Her renowned ability to embody music is breathtaking and she possesses a ferocious commitment to authenticity of expression. Accompanying Evelyn, the highly accomplished Duo Concertante brings attention to detail and a deeply humanistic interpretation to the score. The Brahms Sonata no. 1 in G major op 78 (Adagio) was recorded especially for the film at the Glenn Gould Studio in Toronto, Canada. Scored by time is the latest of several recent collaborations I have had with Duo Concertante.
The location for the film is a 19th century building, dusty with history, in St. John's, Newfoundland, Canada, built in 1894 as a Masonic Temple by the political and business elite.
The decaying interior together with immense empty port wine barrels, old wooden baskets and crates, fishing traps and trunks, all part of Newfoundland's former international trading economy, afforded me symbols of transience and mortality. The neglected resident pipe organ and a curious collection of broken pianos served to augment the tragedy of the Brahms' Adagio.
| country | Canada |
| --- | --- |
| runtime | 09:45 |
CREDITS
Director + producer

Nicola Hawkins

writers

Nicola Hawkins,
Andrew Perlis

key cast

Evelyn Hart (Lead Dancer),
Nancy Dahn (Violinist),
Timothy Steeves (Pianist)

Director of Photography

Duncan de Young

Special FX Makeup

Sarah Gerbig

Colourist

Aaron Elliott

production design

Nicola Hawkins,
Andrew Perlis