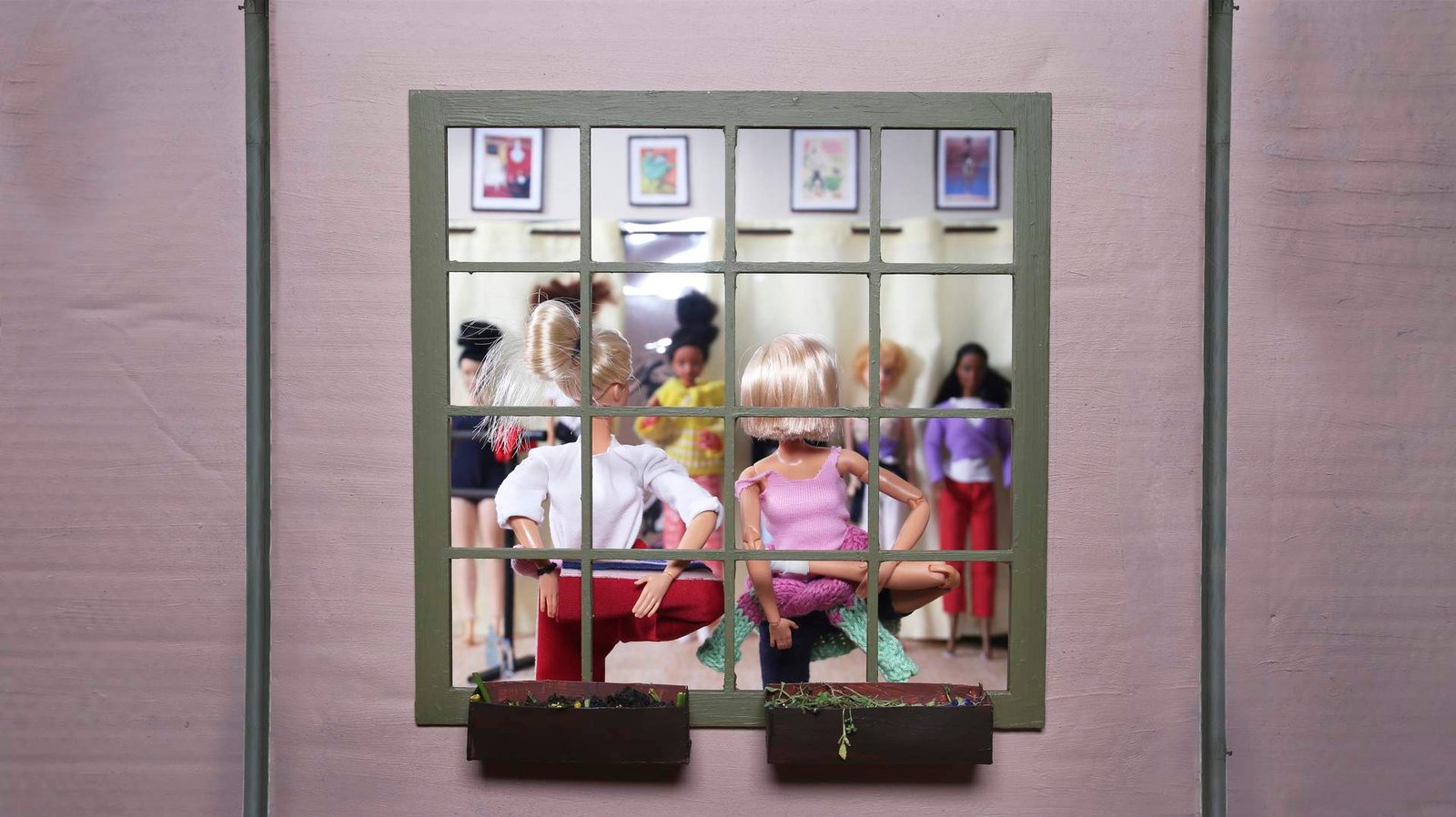 Silk Paper and Bruises is an experimental dance film exploring norms and expectations in the dance industry where traditional stereotypes still are impactful. It takes us through a poetic experience of hungry dressing rooms, self-doubt and cracking bones. The film uses barbie dolls to portrait a bigger issue within the society of how women's bodies are represented, presented and talked about.
Director Biography – Gabriella Engdahl
Gabriella Engdahl is a filmmaker, choreographer and dance theatre-maker who combines movements, text and design in a playful way. Through her practice, she is interested in character work, everyday movements and storytelling with a focus on social and economic injustices in relation to women / non-binary, as well as portraying nuanced women / non-binary in films and on stage.
She is enthusiastic about working in a way where the forms and material used on stage and in films have equal value and although movements come primarily to her in a creation process, she is interested in the idea of non-hierarchal making. Her vision is always to make films breaking traditional boundaries of dance, as well as to make the audience question what they see through witty aesthetics and relatable subjects.
| country | United Kingdom |
| --- | --- |
| runtime | 02:55 |
CREDITS
Director

Gabriella Engdahl

Writer

Gabriella Engdahl

Producer

Gabriella Engdahl

Key Cast

Ciara Amas

Set Design

Gabriella Engdahl

Model Making

Jida Akil

Costume Design

Gabriella Engdahl,
Biencaton

Grading

Robin Berglund

Music

Maria Rojas Gomez