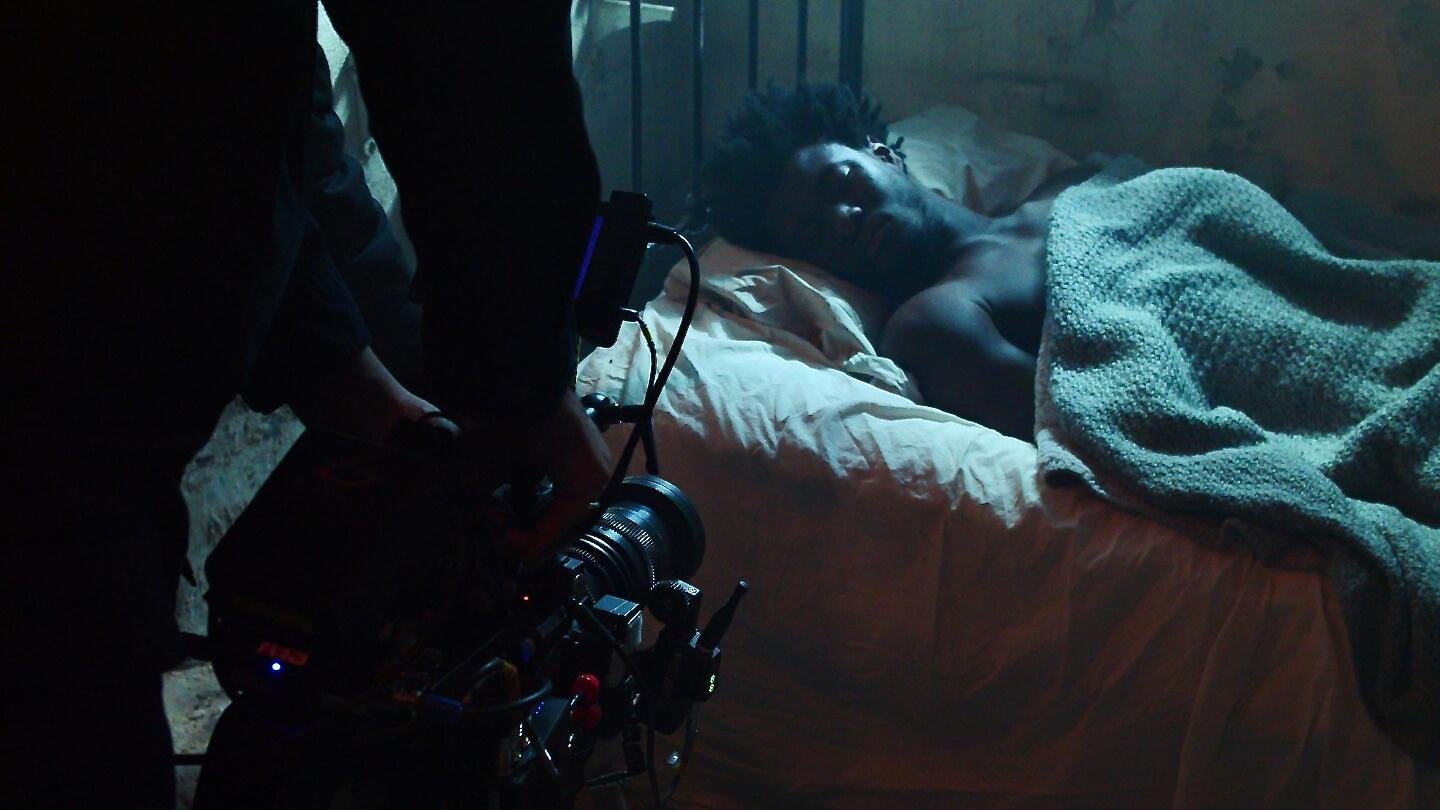 SOMA is an experimental film that uses movement and dance as its primary medium for story-telling. A contemporary myth on the genesis of the human body, the piece unfolds in two parallel dimensions: an infinite black hole where entities exist outside linear space and time; and a labyrinthine house where an uncanny gathering is taking place. As the free-associative, dreamlike narrative unfolds, different characters go through visceral experiences of pleasure, enchantment, pain and death.
Director Biography – Arturo Bandinelli
Arturo Bandinelli is an Italian, London-based award-winning filmmaker, researcher and psychoanalyst in formation. He holds a BA in Film and Television (London College of Communication) and an MA in Psychosocial Studies (Birkbeck, University of London).
His graduation sci-fi short film Otto Floss: Freelance Watcher (2014) acquired international recognition, including international screenings and awards at ECU European Independent Film Festival (France), London Sci-Fi Film Festival (UK), Lago Film Festival (Italy), Clermont-Ferrand International Short Film Festival (France), Vigik Film Festival (Russia), Festival Utopiales (France) and Young Cuts Fest (Canada).
In the last years, Arturo started experimenting with non-fictional film formats in collaboration with choreographers, dancers, visual and performance artists. His recent experimental dance films, Walls of Limerick (2018) and Viscera: Autopsy of a (non)human Body (2021) received international acclaim.
SOMA was produced and choreographed by KWAM Collective, a London-based artist-led group (co-directed by Klaudia Wittmann, Esme Benjamin and Ana Beatriz Meireles), that brings together dance theatre, film and therapeutic bodily practices. KWAM Collective's work has been supported by various UK art organisations including The Place, East London Dance, ECHO, the Abderrahim Crickmay Charitable Settlement and the Arts Council England.
| country | United Kingdom |
| --- | --- |
| runtime | 10:00 |
CREDITS
Director

Arturo Bandinelli

Concept

Arturo Bandinelli,
Esme Benjamin,
Ana Beatriz Meireles,
Klaudia Wittmann

Producers

Klaudia Wittmann,
Arturo Bandinelli

Choreography

KWAM Collective

Movement Director

Ana Beatriz Meireles

Director of Photography

Dimitris Lambridis

Original Score

Andrea Boccadoro

Editor

Arturo Bandinelli

Key Cast

Stefano A. Addae,
Esme Benjamin,
Ace Hoffman,
Alex Kamienski,
Klaudia Wittmann

Assistant Director

Tom Patrick Coley

Production Manager

Benedetta Scuto

Costume Designer

Emilia Anne Smith

Art Director

Kris Lampert

Additional Cast

Carolina Bandinelli,
Benedetta Scuto,
Tom Patrick Coley,
Alberto Cossu,
Riccardo Tarocco,
Celina Liesegang,
Bismark Anobah,
Ana Beatriz Meireles,


Make-up artist

Soraya Phipps

styling + characterisation

Alex Kamienski

Sound Recordist

John Nick Phillips

Gaffer

Tom Nowell

First Assistant Camera

Nacho Guzman

Second Assistant Camera + Loader

Vimiti Lebrere

Additional Camera Assistant

Barbara Van Schaik

Spark

William Allan

Production Assistant

Fillipo Ginestroni

Colourist

Manthos G. Sardis

Visual Effects

Arturo Bandinelli

Re-Recording Mixer

Nikola Medić

Sound Design + Supervising Sound

Jacov Munižaba

Foley Editor

Ivan Uzelac

Foley Artist

Aleksa Prljević

Soprano

Gabriella Opacka-Boccadoro

Music Mixer

Andrea Bergesio

Backstage Photography

Filippo Ginestroni

Backstage Videography

Thomas Ingrim

Intern

Caitlin Anderson

Graphic + Title Designer

Beatrice Bonini