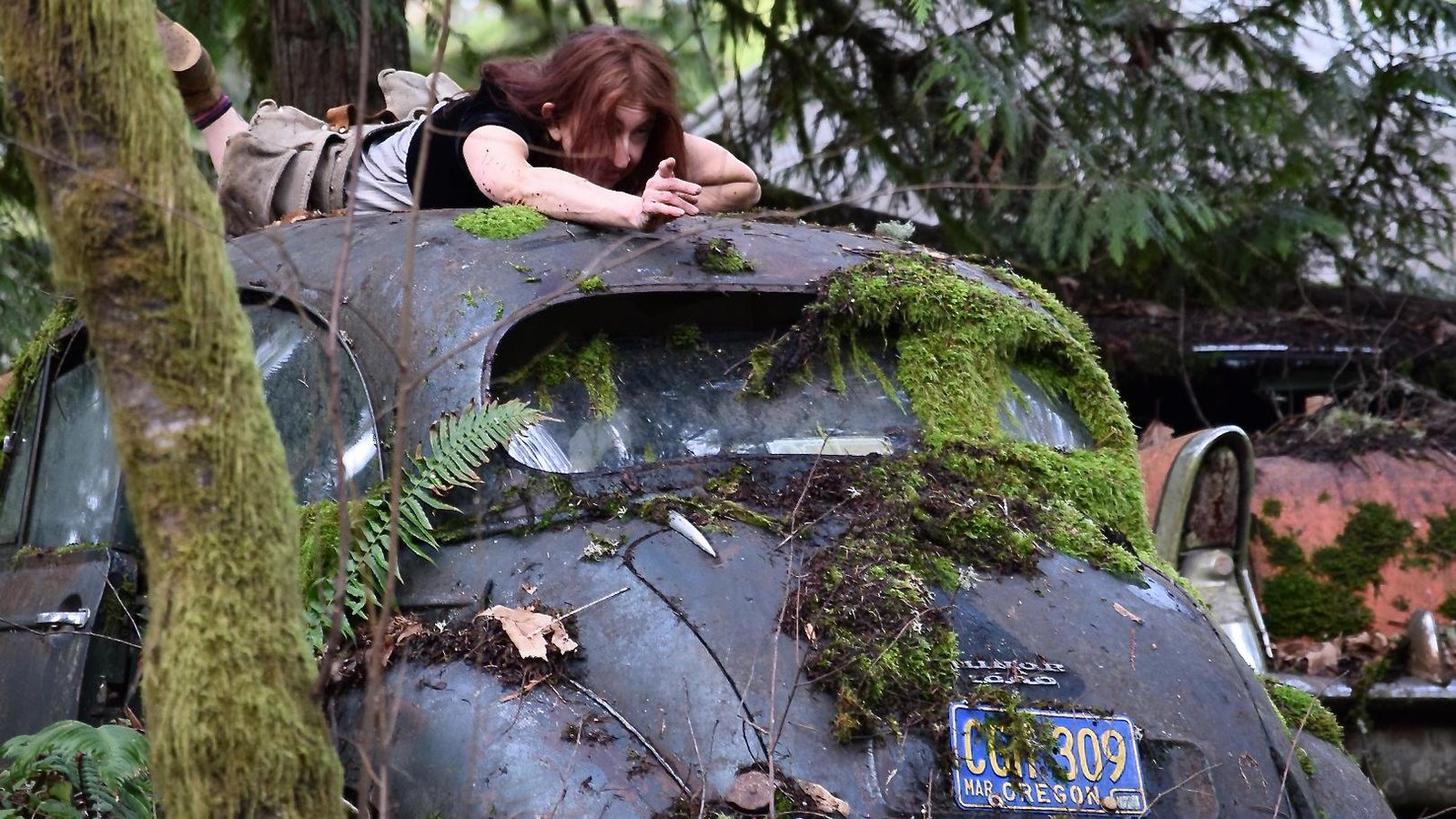 In her strange life alone in the woods, we follow a woman as she moves, works, plays among the vestiges of a mysterious past. With text by Peter Rock (My Abandonment) and editing by Marilys Ernst (The Game is Up, The Birch Grove) this dance/art film is a meditation on wildness, resilience, and the inexplicable capacity to create a new life on top of the old.
Director Biography – Carla Mann
Director, choreographer, and dancer Carla Mann creates performances for stage, alternative sites, installation, and film. Based in Portland, Oregon, U.S.A., her work has been presented across the U.S., and in China, Israel, Bulgaria, and the Czech Republic. Carla is profiled in Emmaly Wiederholt and Gregory Bartning's book, Beauty is Experience.
Director Statement
Film provides such an immersive perceptual experience, one that calls attention to the vast and small essentials of our lives. As a dancer and choreographer, I'm especially interested in film's capacity for tactile visuality—how the camera can capture the nuanced potency of moving through space and time, often in ways that reveal aspects of interior experience that go unmarked.
But at heart, I'm also just a kid saying "look" — I want share cool stuff that might otherwise go unnoticed. The poet Rumi writes, "Notice how each particle moves. Notice how everyone has just arrived here from a journey. Notice how each wants a different food. Notice how the stars vanish as the sun comes up, and how all streams stream toward the ocean." That is the film I am always trying to make.
This film was made during the pandemic, not long after the unexpected death of my partner. But rather focusing on loss, I wanted the film to explore the unexpected ways that we continue. Which for me included working with incredible artistic collaborators. Shooting days usually involved a team of three—me in front of the camera, a cinematographer running the camera, and a third person directing and choreographing the scene—different teams on different days. In post-production film editor Marilys Ernst, composer Heather Perkins and I layered our ideas with writer Peter Rock's words in our heads. The brilliance of these artists made the project much more rich than I could ever have imagined at the outset; I'm honored to work in their company.
| country | United States |
| --- | --- |
| runtime | 26:22 |
CREDITS
Director

Carla Mann

Writer

Peter Rock

Editing, Color Grading, Picture Assembly

Marilys Ernst

Original Music, Field Recording, Sound Design

Heather Perkins

Choreography, Scene Direction, Dramaturgy

Andrea Parson,
Carla Mann,
Minh Tran,
Soroa Lear

Director of Photography

Stephen Kimbrell,
Conrad Kaczor,
Theron Davis

Cast

Carla Mann

Consultants

Spenser Theberge,
Jermaine Spivery

Photography

Mary Kane

Producer

Carla Mann