the ongoing process of trying to make sense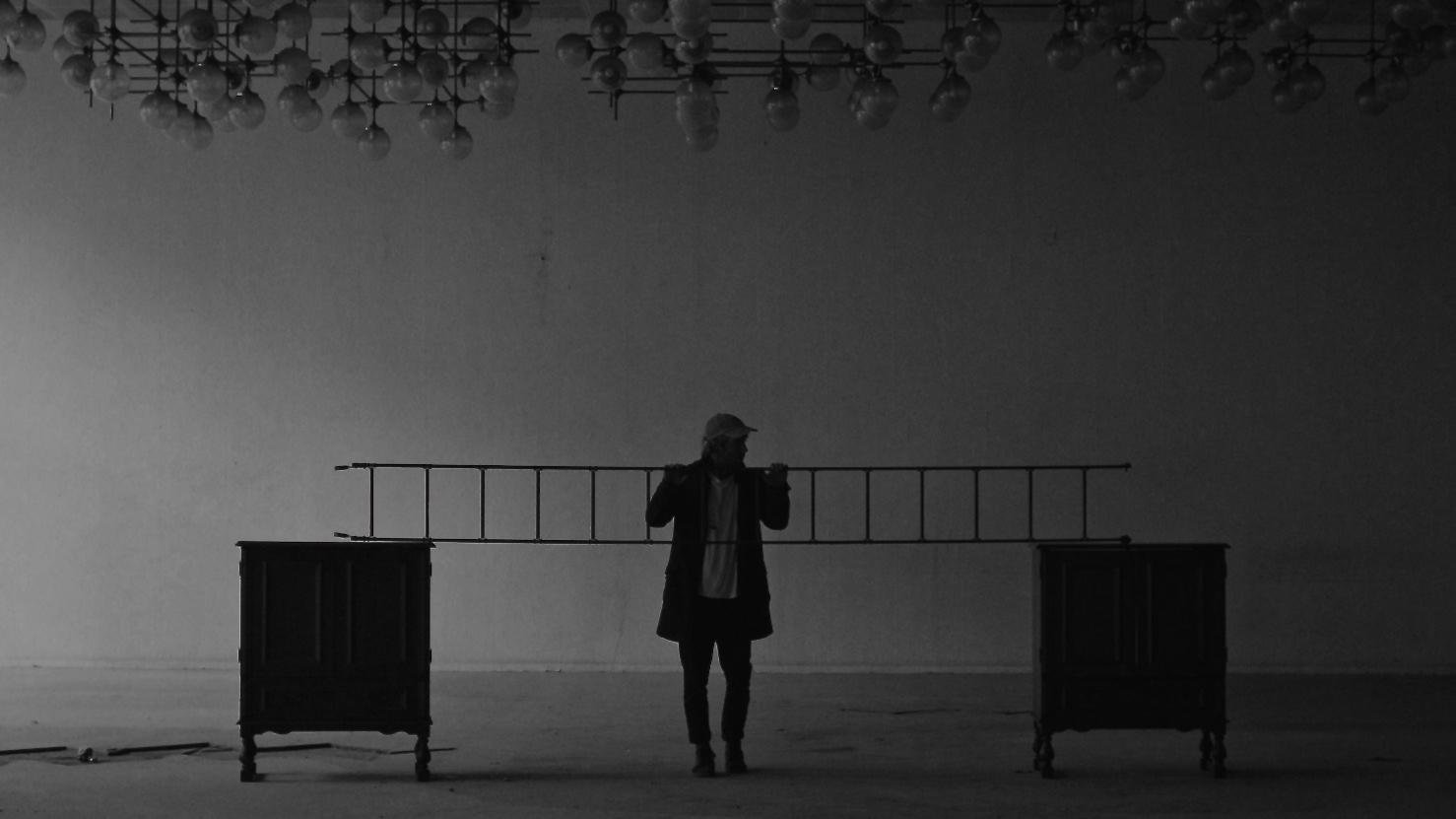 the ongoing process of trying to make sense
sensorium
sensibility
sensible
sentimentality
sensuality
sensation
sensational
sanity or not…
honesty in construction
a self not consciously known
a meaning is by no means natural
a taste resembles a fridge
a hyphenation of re-la-tion-ship
suicide idea's, like laughing myself to death
you see everything, like a lightning over a field
how i see it
how i see it
how i see it
FAR
NEAR
in my opinion, that is martin
great martin
a piece of martin
Processes of questioning, searching and finding meaning expand the connection to what is satisfying and unifying. I test my perception and put myself in situations where performer, filmmaker, and recipient are encountered. In the process, a series of parables emerge about modes of representation, decontextualization, deconstruction and sequentiality in text, image and sound.
The film shows movements, matter and acoustics in an abandoned place.
Here is space and object activated , which can lead to other perspectives on the actual.
Each of these objects left behind some kind of action between them and me.Lively sculptures, movement and interaction are often created in close proximity.The decision of how I deal with it emerged more or less intuitively and sometimes between chance and control.
Director Biography
Martin Klukas is a Performance Artist and Filmmaker. At the age of six, he started with urban dance. He developed his own understanding of physical expression and discovered possibilities of adopting his movement work into non-traditional dance platforms. He is the Co-founder of the artist group people doing moves 2014 with whom they are the borders discover and promote the body conventions. The focus here is on a more intimate gesture of body movements in everyday life. Film and Dance Theater Projects arise. Since 2010 he worked closely with the Company Renegade and was to be seen in the productions "Der verlorene Drache", "Irgendwo" by Malou Airaudo and "Squat" Pascal Merighi ,Einer Flog übers Kuckucksnest by Samir Akika. Further work arose with Dancer and Choreographer Szu-Wei Wu in Germany and Taiwan.
Director Statement
Mentally and physically constantly between frustration and motivation.
Complete dependence on technology, but I'm trying to get away from it.
Trying to keep things simple by following my perfectionism.
Pretentious self-imagination, but really I'm just another boring guy.
Somewhere between these contradictions, i'm trying to get some moves done.
| country | Germany |
| --- | --- |
| runtime | 15:00 |
CREDITS