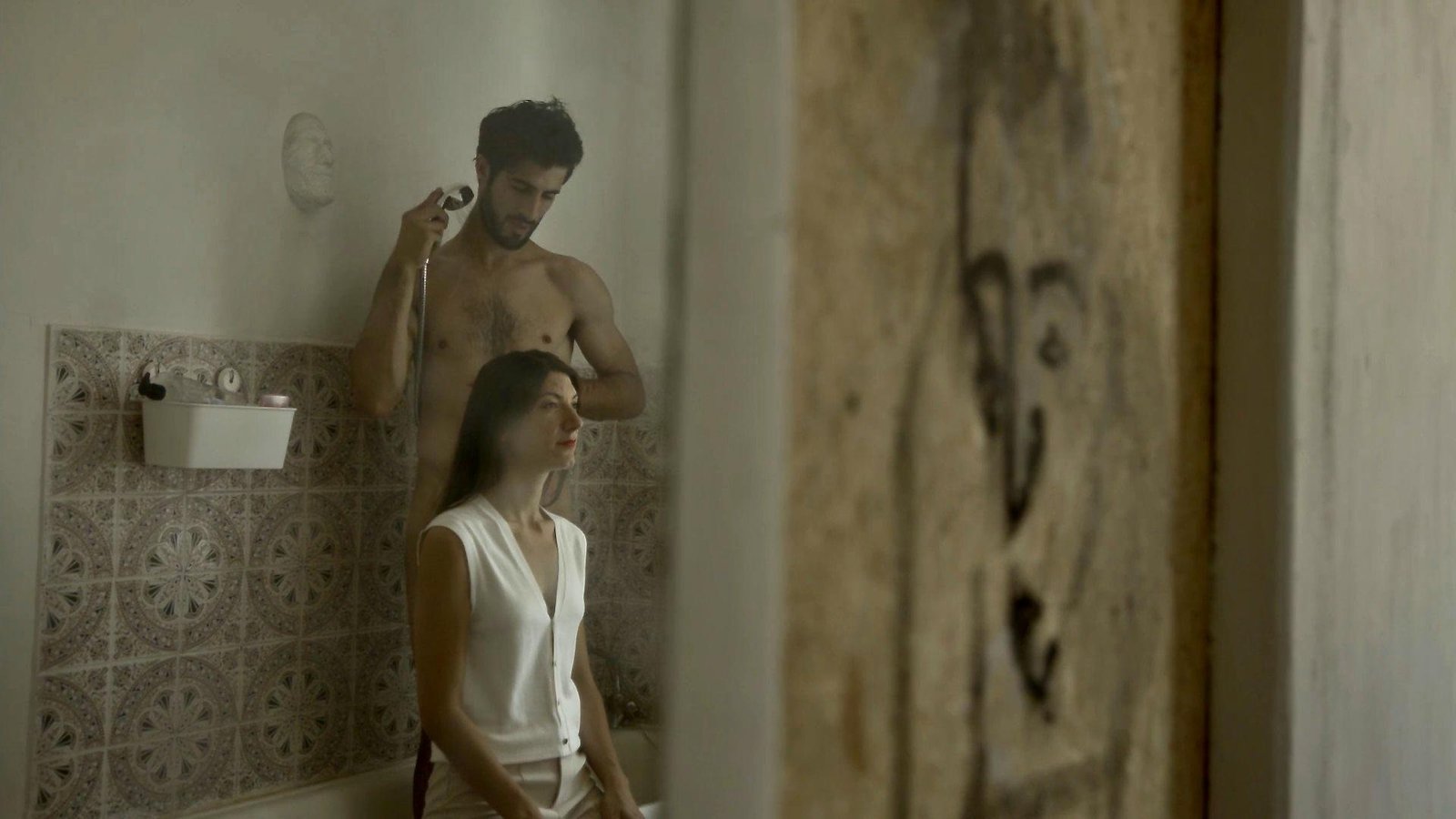 'Will we meet again?' is a singular and authentic dance film where the nowaday separated couple showcases the power and depth of love and find solace in their imaginations through the prism of dance.
We discover the capacity that our mind has of keeping these feelings intact, allowing them to appear just like open doors leading to the past. We also take a glimpse of the need to project ourselves and the hope of a future reunion…
Through the different scenes, the mind moves from past to present and dreams about a possible moment of reuniting in a more or less near future. The faith stays intact, the border between fantasy and reality melts together to evoke and translate the feelings, the need for one another.
The hope, the desire and the need all coincide, either through the man's gaze or the woman's with modesty and depth as if sublimated by the memories and the unconscious mind…
Director Biography – Lionel Ah-Sou, Lisa Magnan
Lisa Magnan is a French dancer, performer and choreographer. She studied contemporary dance at the National Conservatory of Angers, Paris and at the C.N.S.M.D. of Lyon – France.
She obtained a B.A. Performing Arts, University Lyon II and the state diploma dance teacher recently.
She is engaged into strong physical works, she worked with Enknap(SL), Marie Stockhausen(AT), Club Guy and Rony(Nei), Andonis Foniadakis(GR), Tiziana Arnaboldi(CH), Willy Dorner(AT), Nicolas Ramond(FR), Marion Barché(Fr).
Working as a dancer brings a lot of new ways and possibilities to Lisa to inspire and to create her own universe. She has made several pieces and she is also working as choreographers for different theater and musical ensemble.
Lionel Ah-Sou is a contemporary dancer, choreographer, artist and holder of the State teaching diploma.
He began his career as a professional dancer in 2012 in Valence with Olivier Coste. He then worked with Dantzaz Konpainia for 2 years where the repertoire is diverse: Itzik Galili, Lukas Timulak, Jone San Martin … In 2014, he joined Black Box Dance Company based in Denmark for a 6-year contract with collaborations and international tours: Jason Montana, Ben Wright, Tim Rushton, Marie Brolin-Tani, Tina Tarpgaard … Recently he carried out a project with the house Hermès choreographed by Christian Rizzo, and participated in a project with the company "Les Camarades".
Director Statement
"This movie sheds light on desire and need. Feelings known by all, we wanted to talk about love in an original and poetic way thanks to contemporary dance.
We wanted to share and put together our two artistic worlds, which are different and complete each other. We wrote a singular and poetic choreography, full of rawness and sensuality, in which these two bodies meet for a non-verbal dialogue, without boundaries and with a complete simplicity and trust.
We have carried out a demanding and thorough piece of work in order to create a symbiosis between images, filming locations, danse, interpretation and music.
This duo which started in 2021 during the pandemic was created during the times where theaters were closed and where we couldn't perform on stage. In this short film, as in real life we were separated from what we desired : our other half / dancing on stage to meet with the public.
For both of these worlds, there was only one way to reunite once again and that is through the mind, by diving into past memories, or by imagining a future encounter."
– Lisa et Lionel
| country | France |
| --- | --- |
| runtime | 05:39 |
CREDITS
Directors

Lionel Ah-Sou,
Lisa Magnan

Writers

Lionel Ah-Sou,
Lisa Magnan

Dancers

Lionel Ah-Sou,
Lisa Magnan

Choreographers

Lionel Ah-Sou,
Lisa Magnan

Cinematographer

Manon Pichon