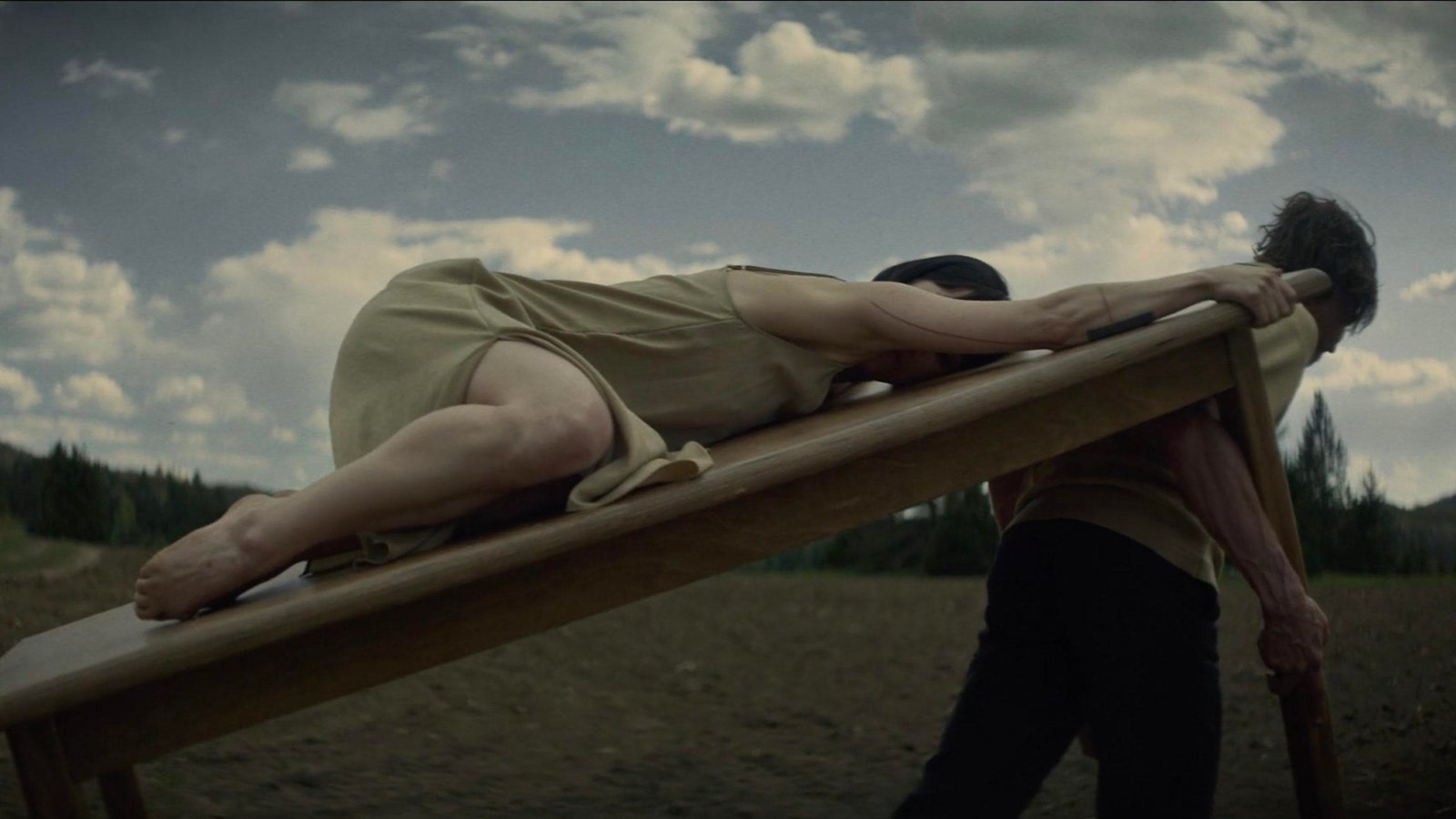 This dance short film brings three sensual and brutal duets to the screen. Three stories overlap to tell the memory; what remains of the nostalgic feelings of their union. The choreographies sublimate the cracks that human experience generates and which settle in us like so many emotional vestiges.
Director Biography – Virginie Brunelle
Depuis la fondation de sa compagnie éponyme en 2009, Virginie Brunelle a créé six œuvres chorégraphiques qui ont été présentées dans plus de cinquante villes de douze pays différents. Déployant une démarche chorégraphique à la fois organique et intuitive, ses œuvres forment un répertoire caractérisé par l'émotion brute et par l'humanité des sujets abordés.

Since the founding of her eponymous company in 2009, Virginie Brunelle has created six choreographic works that have been presented in more than fifty cities in twelve different countries. Deploying a choreographic approach that is both organic and intuitive, her works form a repertoire characterized by the raw emotion and by the humanity of the subjects tackled.
| country | Canada |
| --- | --- |
| runtime | 11:12 |
CREDITS
Director, writer, & choreographer

Virginie Brunelle

Producer

David Francke-Robitaille

Key Cast

Peter Trosztmer,
Claudine Hébert,
Isabelle Arcand,
Milan Panet-Gigon,
Sophie Breton,
Chi Long

Director of Photography

Alexandre Nour Desjardins

Editing

Louis Chevalier-Dagenais

Sound

Nataq Huault

Music

Philippe Brault